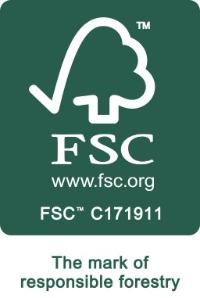 FSC™(Forest Stewardship Council™)
International Certification
We are certified by FSC™(FSC™-C171911)
Forest Stewardship Council™ (FSC™), an independent non-governmental organization (NGO) founded in 1993, is organized by groups including environmental groups, timber trade organizations, foresters, local residents and verification agencies around the world. It is one of the most recognized forest verification standards in the world. FSC

™

certified products including paper are "forest-friendly" products.
As a non-profit, non-governmental, independent organization promoting sustainable management of the world's forests, it formulates forest management standards and wood processing chain of custody standards to track the entire process of wood products from forests to consumers as to control legal and sustainable sources of wood.
According to the World Wide Fund for Nature (WWF), deforestation is arguably the biggest threat to the environment as it causes global temperatures to rise causing climate change. Trees are 50% carbon, and when they are deforest or burned, the stored carbon dioxide is released into the air. About 20% of the greenhouse gases (1.6 billion tons) released into the atmosphere each year are caused by deforestation. According to the statistics of the World Resources Institute, among the forests that have disappeared in the world, the tropical rainforest has the fastest rate of extinction. From 1960 to 1990, one fifth of the global tropical rainforest disappeared. In other words, it disappeared at a rate of 22 hectares per minute.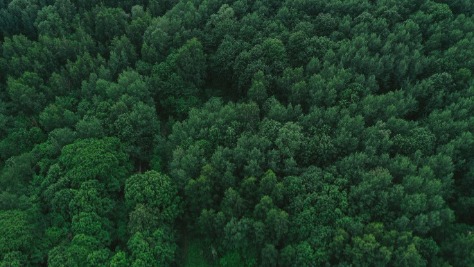 Can FSC change the current situation?
The more you choose wood products that use FSC, the faster you can solve deforestation problem global wide. It will promote more wood product manufacturers to use FSC forest raw materials. For example, IKEA, B&Q, and Home Depot all use FSC wood, one after another. Another example is HSBC, Xerox and other users who choose to use FSC paper products.
Protect the environment, just using recycled paper, why choose FSC paper?
1. Recycled paper is most suitable for use on cartons and newsprint. Manufacturing other high-end products can be difficult and may cause secondary pollution.
2. Although recycled paper can slow down the reduction of deforestation tropical rainforest, FSC can ensure the sustainable management of forests in a more productive way.
3. If the paper in the world is changed to recycled paper, the recycled pulp will disappear in a short period of time because the paper can only be recycled 5 to 6 times. So there will always be new pulp added.
4. The percentage control of recycled raw materials of recycled paper cannot be controlled by full numerical control like FSC. Therefore, in early 2008, 17 of 24 paper mills in Japan had falsely reported the percentage of recycled pulp used by recycled paper.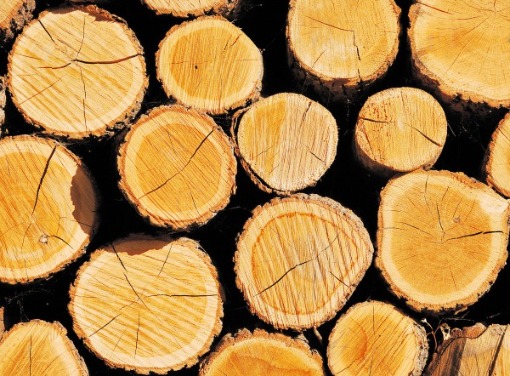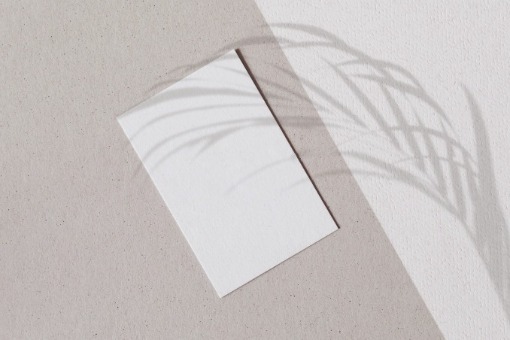 Main benefits of using FSC certification
1. Ensure that the organization achieves market share with a significantly differentiated competitive advantage.
2. Combat global deforestation and maintain biodiversity.
3. Prove the legitimacy of timber to customers and stakeholders and demonstrate the organization's commitment to sustainability.
4. Strengthen the awareness of environmental protection and forest protection.
5. Reduce business and environmental hazards.
6. Improve customer trust and maintain the reputation of manufacturers and customers.
7. Enhance brand value and image
/ Welcome to inquire about FSC certification related product information /